Archive for June, 2012:
Posted on June 22, 2012
Stunning
Devine One's babe Alexandria is completely naked
and in an outdoors shower.  Everyone with a body like Alexandria's should have one of these. 
Her perfect round ass glistens in the sun
as the water hits it and drips off her juicy pussy.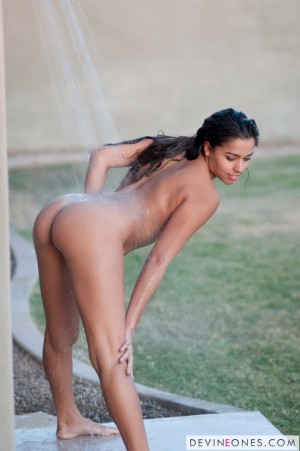 Click Here For More Pictures